CURBSIDE PARTIES WILL
NEVER
BE THE SAME
All equipment is thoroughly sterilized between events, and all handheld items such as microphones are sanitized between uses.
You best believe we will be bringing out only our best DJs to rock your block all afternoon and really bring a party for all to enjoy!
Our goal is to raise the spirits of everyone and to create new memories with your friends and family in ways recently weren't possible.
Social distancing doesn't mean you need to be distant. Have a fun and safe time with your friends and family for an unforgettable night!
Here's a new, innovative, and SAFE way to bring the party straight to YOU!
Introducing "Curbside Vibe", a pop-up party experience for ALL ages and occasions – Graduations, Birthdays, Mitzvahs, Block Parties, Anniversaries, Weddings & More. Together with our local event vendors, we've packaged together all of your party necessities to include a live DJ & entertainment, lawn signs, balloon decor, inflatables & yard games (all safely sanitized), a professional photographer, and delicious treats.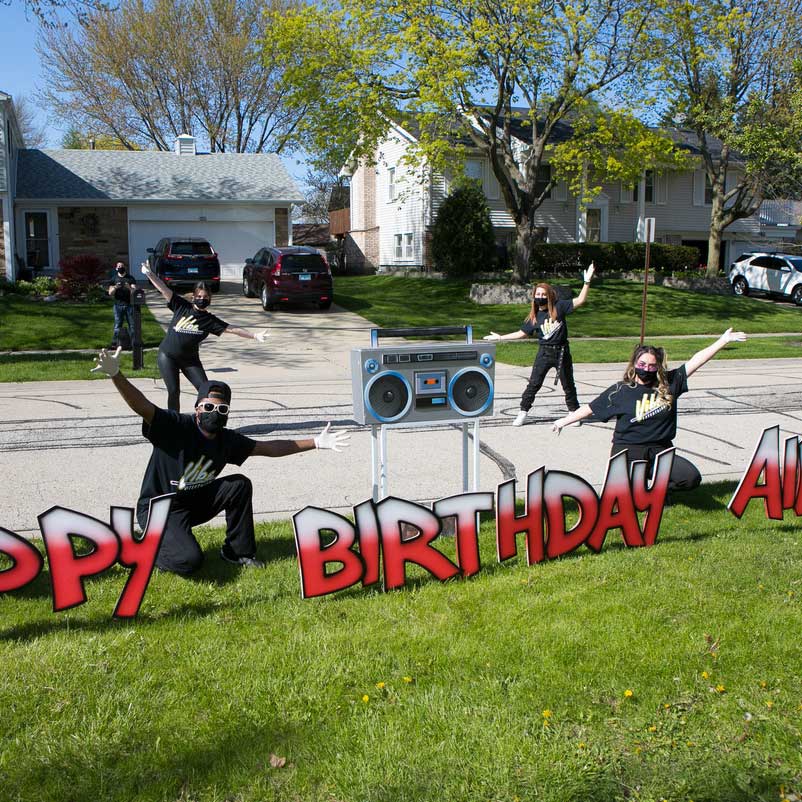 Get more info for your upcoming event.